CDP360

Technologies - Software testing: Quality is not an option, it's a necessity.

We, CDP360, provide significant benefits to your business by helping ensure the quality, reliability, and performance of your software applications. We employ skilled and experienced testing professionals who are well-versed in various testing methodologies and tools. Whether you need testing for a small mobile app or a large enterprise system, we can deliver the best results for you.

CDP360 specializes in

Bringing a wealth of knowledge and best practices to your software testing efforts.
Verifying that your software functions correctly and meets its intended requirements.
Identifying and rectifying defects and issues before they reach your end-users, ensuring a higher level of quality in your software products.
Scaling up testing efforts according to your project's requirements.
Key technologies and tools used in software testing like Selenium, Appium, Soap UI, JUnit and TestNG, Cucumber, Robot Framework, Apache JMeter, LoadRunner.
Software Testing Service:

Our Expertise and Experience
Mobile App Testing
Real-world scenarios are our testing method on both Android and iOS platforms, so your apps can perform well in the real world.
Automation Testing
With high ROI and test coverage, our automation testing services make us the leaders in the industry.
Manual Testing
Our manual testing services are risk-based and support all device combinations and development models.
Performance Testing
By testing your product at different loads, we ensure the best user experience and operational capabilities.
Data Analytics Testing
Our expert teams are adept at testing big data and data warehouse, so data quality issues are eliminated.
Accessibility Testing
Testing in compliance with the laws and WCAG conformance levels is what our well-trained accessibility testers do.
e Learning Testing
We ensure your online courses meet the standards and expectations by testing your e-learning courses with creativity and rigor.
Web Service Testing
We enhance the performance and scalability of your web services by testing them under different load conditions and optimizing them according to the standards and expectations.
Software Testing Services:

Why We Are The Right Choice For You
Comprehensive Quality Assessment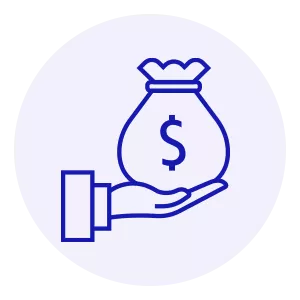 Competitive Pricing
Highly Skilled Team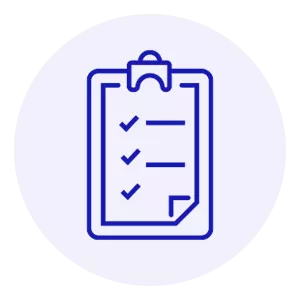 Zero Defect Spill Rate
Focused On Your Needs
Experience Across Industries
Robust Test Automation
Transparent Reporting
What You Can Expect From Our
Software Testing Services
You can expand or reduce your team size without any worries.
You can reach the market faster by reducing your product's SDLC.
You can get a test strategy integrated with your development process.
You can stay focused on the product and let the experts handle QA.
You can get to use the best tools and technology in the market.
You can enjoy a quick and easy onboarding process to get started instantly.